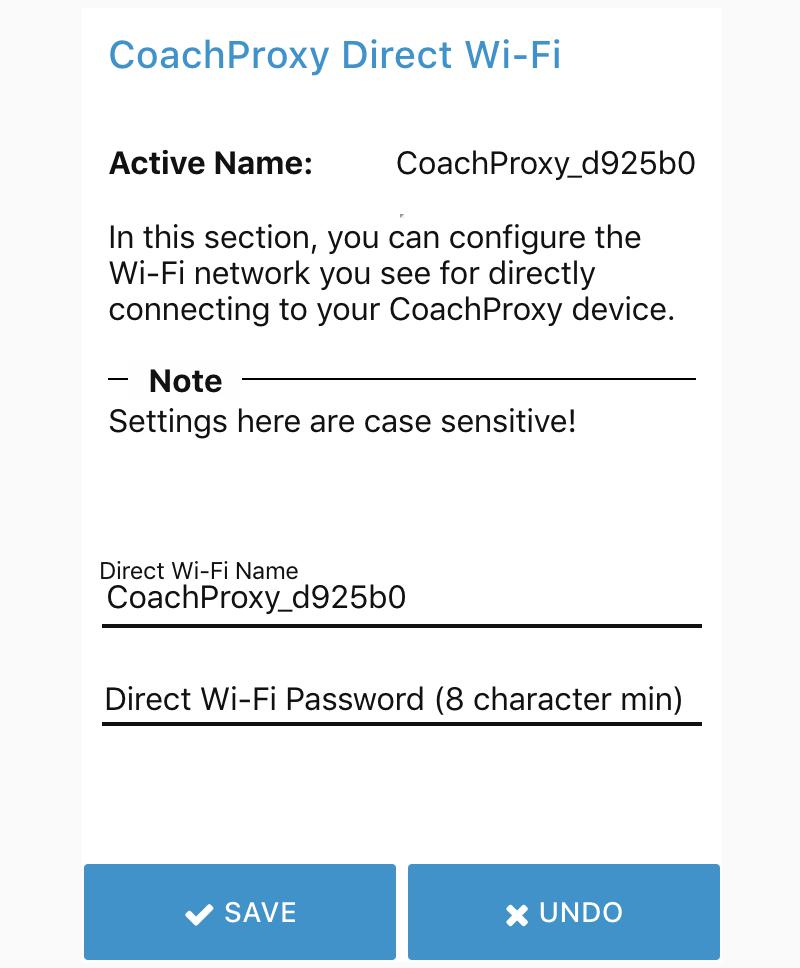 This is an important step as it will prevent others from connecting to your CoachProxy and controlling your coach.
After installation, Connect to CoachProxy and Touch / Click on the top left Menu (three horizontal bars), go to the System panel and look for 'CoachProxy Direct Wi-Fi' section. (Not to be confused with 'Join Your Wi-Fi')
Update the Wi-Fi name and Password areas to suit your desired values
Touch / Click on the Save button at the bottom of the section.
NOTE: You will be disconnected from CoachProxy and will need to re-connect using the new Wi-Fi name and password you've just set. If you forget what this is, you can reset your CoachProxy to defaults.
Do you already have your own WiFi network in your coach? Keep reading and connect CoachProxy to your Wi-Fi network.